We occasionally get questions from readers who love learning about this more intimate, spiritual way of being with horses, but they find it very challenging to try and have a similar experience – or even exploration – because they don't have their own horse. And of course, horse stables and riding schools are not set up to offer or facilitate this kind of relationship with an equine.
This recent query is a great example of the dilemma horse lovers can face…
READER QUESTION: "I have long been a fan of your beautiful way of being with, and interacting towards, horses. I would absolutely LOVE to do what you do with your beautiful creatures, the only problem is that I am 15 and don't own or lease a horse.
The only opportunity I have to be with horses is when I go for riding lessons at the riding stables, unfortunately, they use bits, saddles and other forms of metal and leather control. What should I do, should I keep using these metal devices whilst learning to ride or should I quit riding altogether and hope that some day in the future I will be able to have my own horse? My heart aches to be near horses every day. – Eliya"
JINI: Oh I hear you and yes, it is very difficult, if not impossible to have this kind of trusting intimacy with a stable horse that is under someone else's rules. And in some ways, it might even be better that way for the horse.
For example, if a horse has always been enslaved, then it has become used to a life that is all grey and has always been grey. However, if you wake that horse up, and show it blue, green, yellow, pink… then how is that horse now going to feel when 98% of it's life is STILL grey, but, now it KNOWS that it lives in grey? And it knows that there is a more beautiful, invigorating, thrilling way to live. That horse is now going to be more unhappy than before you woke it up.
But now let's take a different viewpoint: Let's say the stable horse lives a life of grey and it has given up (or maybe never even attempted) to communicate with humans. And then you show up and you are the one rider who is kind, considerate, who does not pull on his mouth, who does not continually dig at his belly, who takes him out to hand graze before or after every ride, who actually listens to how/where he wants to be groomed. Who massages his sore back and walks him around the arena to loosen up before getting on. And so you become the place of grace in his life that he looks forward to.
WHICH scenario is real? That is for you to discern. Connect with your own gut, feel into the horses you ride, see if there are any ways you can help them, or make their lives better, which are allowed by the stable.
Your other option is to volunteer at a horse rescue. These are places that are always grateful for reliable, consistent volunteers. And once they know/trust you, you will be able to pursue a more wholistic relationship with the horse(s).
The other possibility that may give you more freedom is to lease or half-lease a horse (which works out to a similar cost to riding lessons). But you would also have to find out the parameters of what's possible for you to do with the horse. Can you take it out for walks and grazing? Are there trails you can ride/hike on? If you're confined to an arena, can you focus on games, ground, or liberty work?
Your last option – which one of our horse listeners in Italy did – is to just keep an eye out for a field of horses. Then approach the owner and offer to do chores in exchange for being able to just groom and hang out in the pasture with them. He has since developed a wonderful relationship with the herd and the owner is delighted to have him around.
KESIA: I have been exactly in your boots!
I was crazy for horses growing up in the city and longed for real connection. I started riding lessons when I was about 17 and they totally horrified me. It was the mare I rode, then leased, and eventually bought, who pushed me to keep growing and learning and changing until I could create the life I intended for the horses I loved (she's still with me on our very own farm!). Without the responsibility I felt to get her out of the miserable life she was born into, I don't know if I would have had the strength to come this far. At fifteen I imagine doing things on your terms can feel really far away, but the amazing thing is how many more people are out there with unconventional ideas and practices. I would say, reach out, like you just did! I contacted the first alternative horse person I found as a teenager, and she invited me to study with her. Keep reaching and finding more like-minded people – most of us are delighted to hear from a passionate young person and very willing to help. Maybe there are even lovely horsey people in your area that you haven't found yet. And if not, at least you can make those connections and travel to learn with people you trust when the opportunity comes.
In the meantime, you'll have to trust your gut on whether to continue where you're at. If you keep riding, you'll learn a lot about what you don't want to do, and you may be able to make some small but meaningful differences in those horses' lives – I worked, rode and boarded at all kinds of places and left a wake of changes behind me, from getting my boss to switch to slow-feeding hay, or showing another girl how easy it was to go bitless or treeless, to teaching people about barefoot trimming, and so on. But if it feels too oppressive, or too far from what you dream of, that is your call to make. No one else can make it for you. I, for one, learned a ton and gained a lot of confidence weaving my way through the hardship of – and pushing back against – the traditional horse world. But for the sake of the health of your sweet soul, I think Jini's last suggestion holds no matter what you choose. Find a way to be with horses on their terms, without an agenda, and they will teach you all you need to know and guide your life in all the right directions.
***
If you have any other ideas we haven't covered, please post them below!
How to Be a Horse Listener When you Don't Have a Horse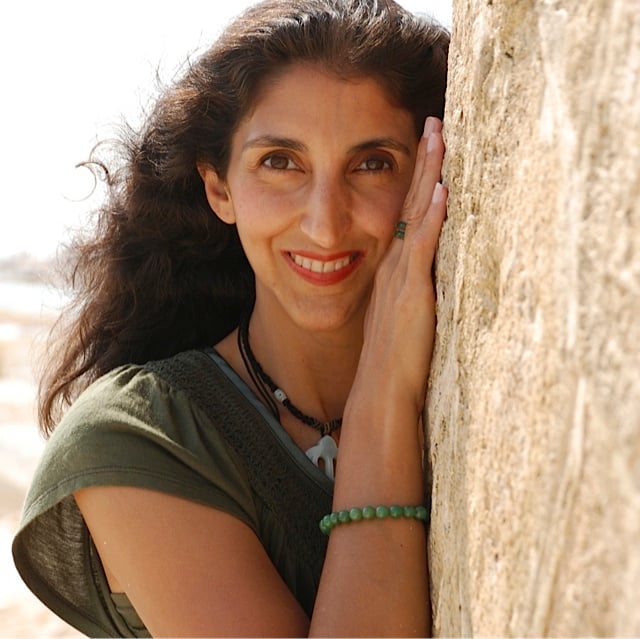 Jini Patel Thompson is a natural health writer and Lazer Tapping instructor. She began riding at age 2 in Kenya, and got her first horse at age 8 in Alberta, and so continues a life-long journey and love affair with these amazing creatures.