I can't remember where I first heard or read about using Neem Leaf as an anti-parasitic, or natural worming agent, but I ordered a giant bag of it to test with the horses. As you know, I am always on the lookout for effective natural de-worming agents.
However, it turns out that most parts of the neem tree are awfully bitter, including the leaves, and just not palatable at all! In fact, the only part of the neem tree that is not terribly bitter are the flowers.
So when I offered neem leaf to the horses, they tried it and then spat most of it out. I was pondering what to do, to make it more palatable… add molasses? But then how much molasses would I have to add to counter that much bitterness and would the sugar load be worth it…? That's when I heard Aude say (the horses communicate with me in a combination of thoughts and pictures), "Pour flax oil on it."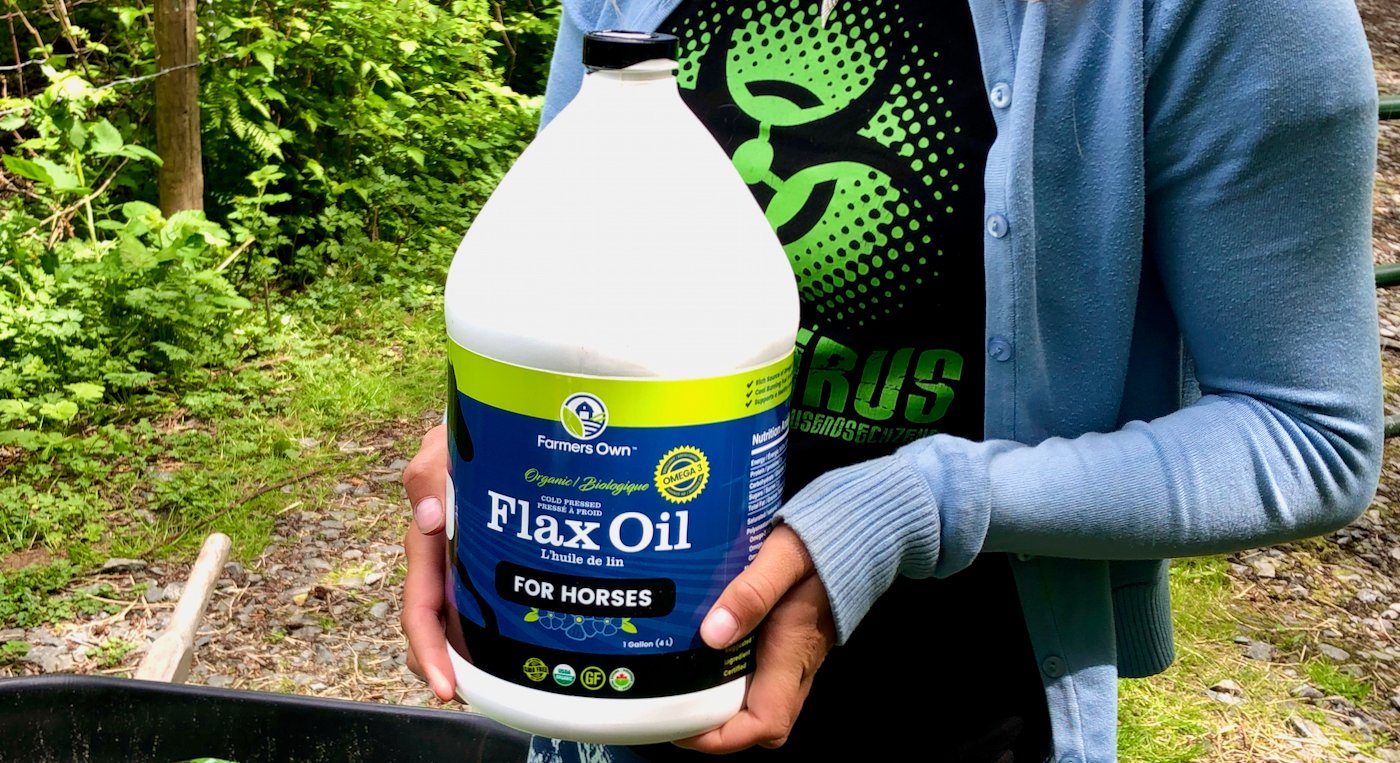 Alrighty then! I tuned into Aude as to how much flax… and she had me douse it with cold-pressed organic flax oil until every leaf fragment was saturated and oily. I offered it to the horses again, and every horse except for Zorra ate a large amount; anywhere from 2-4 cups worth. But then Zorra has always had the lowest FEC (fecal egg counts) of any horse in the herd – likely her body didn't need any neem leaf.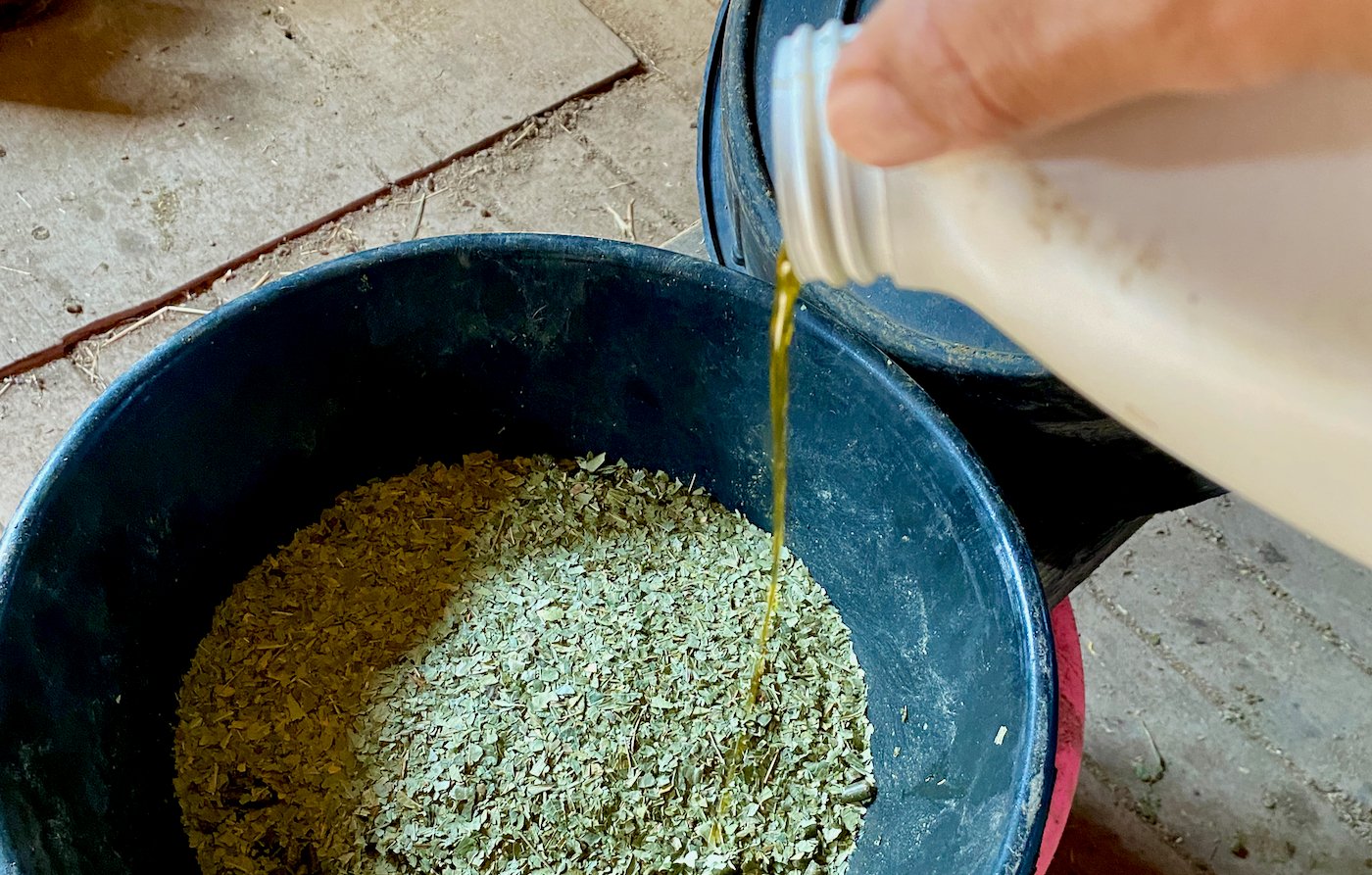 An internet search reveals this about neem leaf:
The leaves contain vitamin C, nimbanene, nimbin and several types of flavonoids which give it anti-inflammatory, antiseptic, anti-fungal, anti-virus, anti-diabetic, anti-ulcer, anti-malarial, antioxidant, hepatoprotective, and anti-cancer properties. Neem leaves are good for fighting off liver ailments and improving liver health and this automatically improves digestive health. Daily consumption of neem leaves destroys bad bacteria and intestinal worms and cleanses the colon, facilitating smoother digestion.
I've also had horses eat just a small amount of neem at one time, and then eat a huge amount at another time. They know when their body needs neem's medicine, and when it doesn't. Sometimes I've just had an intuition that someone needs neem leaf, so I just prepare a batch doused with cold-pressed flax (do not use regular hydrogenated flax or linseed – it must be cold-pressed to be healthy) and leave it in a rubber dish in one of the wooden feeder boxes. By the next day, it's gone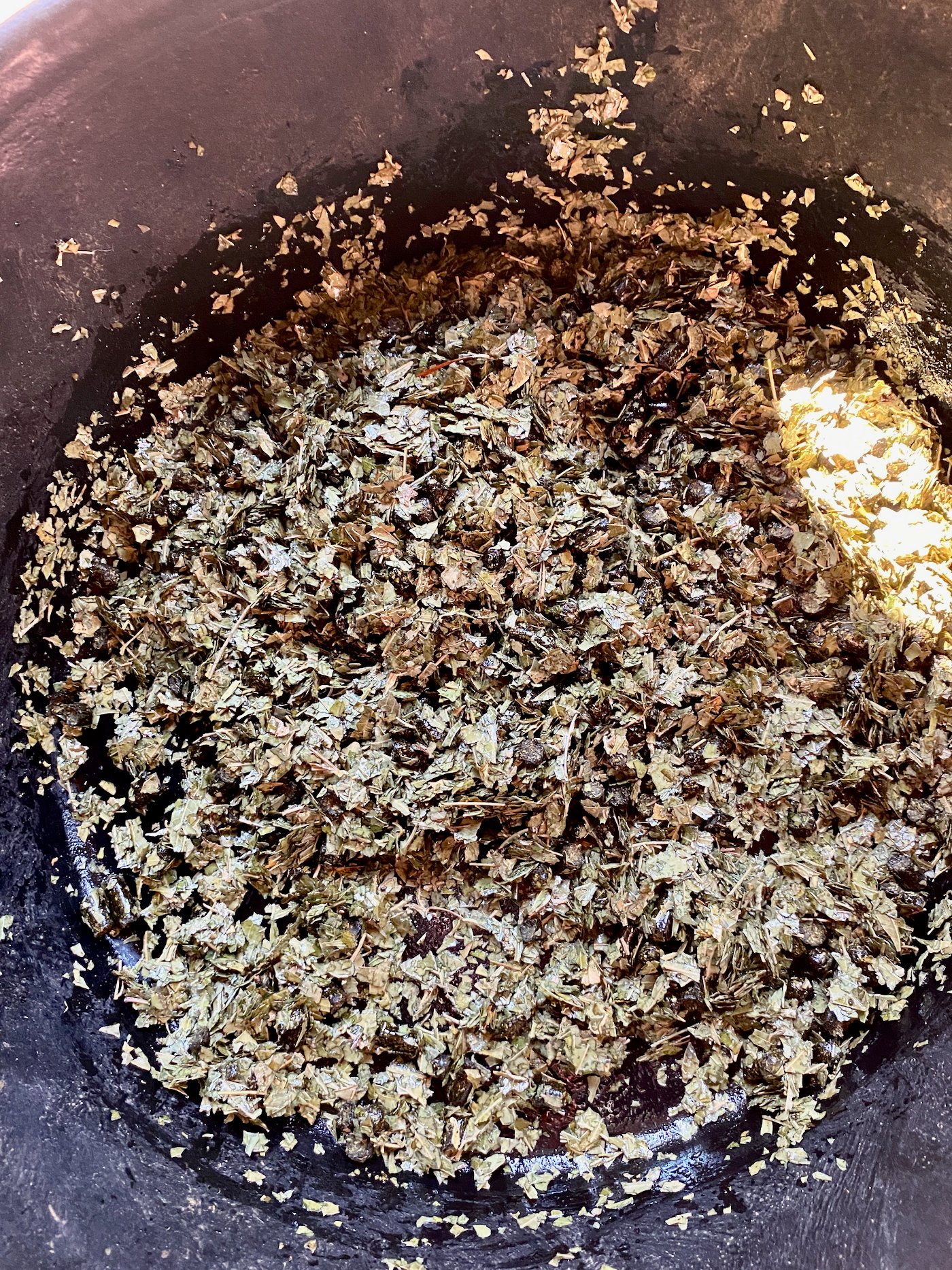 Also known as Azadirachta Indica in English or 'Neemba' in Sanskrit, and locals may also call it Indian Lilac, the neem tree is a really good example of how some aspects of nature may contribute to a problem, but other parts of nature hold the cure. Neem contains more than 130 different biologically active compounds! No wonder it's such an effective anti-viral and anti-bacterial, along with being a powerful immuno-stimulant.
In human usage, Murli Manohar, author of the book Ayurveda For All: Effective Ayurvedic Self Cure for Common and Chronic Ailments suggests that the primary purpose of neem leaves is the treatment of Vaata (one of the Ayurvedic doshas or body types) disorders or neuromuscular pains. Next come the other benefits: purifying the blood, preventing damage caused by free radicals in the body, removing toxins, treating insect bites and ulcers, etc.
Neem leaves have anti-bacterial properties, which is why neem also works wonders on infections, burns and any kind of skin problem. It destroys the bacteria that causes infections, stimulates the immune system and encourages rapid healing. However, for topical application on skin issues, I prefer wild oregano. For internal usage, I use neem.
Here's where I order my bulk organic neem leaf:
At this time, unfortunately, we only have bulk cold-pressed organic flax oil in our Canada LTYH Shoppe (Free Shipping Canada-wide). However, if you can't find any locally, you can order from the Canadian Shoppe and pay the shipping and import duties. Just make sure any flax oil or linseed oil you buy is cold-pressed and ideally Certified Organic – otherwise it will be denatured, rancid and actually cause health issues. Store in the fridge or a cool place after opening.
For my herd, I feed the bulk of their flax oil during fall, winter and early spring. With 8-11 horses in residence, I can use up a gallon very quickly without having to refrigerate in the cooler seasons. And then the rest of my unopened flax sits in my cool garage until I open the next bottle. In the summer, I switch to hemp seed oil, which does not require refrigeration. Coconut oil can also work well in summer months, but my herd greatly prefers hemp oil over coconut.
We also only have bulk cold-pressed hemp oil in our Canada LTYH Shoppe (Free Shipping Canada-wide) at this time. But again, if you can't find any locally, you can order from the Canadian Shoppe and pay the shipping and import duties. Bizarrely, in the USA you can buy hemp oil for human use, but it is banned for pet use! So if we ship to the USA, we ship in an unmarked bottle. Again, if it's not cold-pressed, don't waste your money!
If you offer neem leaf to your horses, let me know what they think of it and also how you prepared it (with cold-pressed flax oil, or??). It is truly an amazing medicine.
References:
Benefits & Uses of Neem – A Herb that Heals by Kriti Malik
Health Benefits of Neem Leaf by Sean Chen
Neem Leaf for Horses – Anti-Parasitic, Natural Wormer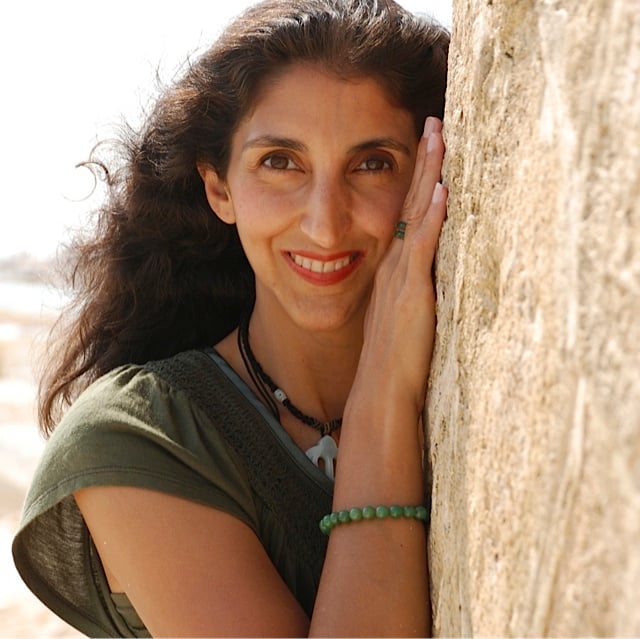 Jini Patel Thompson is a natural health writer and Lazer Tapping instructor. She began riding at age 2 in Kenya, and got her first horse at age 8 in Alberta, and so continues a life-long journey and love affair with these amazing creatures.