Those of you who follow us on Instagram will remember the mysterious fence-cutting incidents… Someone had cut through the fence in the back pasture in three different places. I awoke to a phone call one morning, informing me that the entire herd was in the neighbour's field – which bordered a main road and had no fence!
Miraculously, Zorra had gone up to the front of the pasture and stared at the landlord's house until she noticed Zo. Of course, Zorra was no doubt simultaneously sending a strong energetic message. My landlord instantly knew that something was wrong – when she came out and looked around, she couldn't see any of the other horses.
So she got her husband to go out and look for them – he saw their heads poking up over the bushes in the neighbour's field. Then the second miracle occurred; he called out to them and they all came running back, through the break in the fence, and followed him up to the barn. Keep in mind, this man has virtually no involvement with the herd – he simply pets them across the fence when they're up near the water troughs.
By this time, I was in my truck en route and asked him to give them some alfalfa to keep them near the barn, until I could get there and block off all access to the back pasture.
For the 3rd miracle of the day, by the time I arrived, he had already carried the heavy steel arena panels back there and blocked off the entrance to the back. This was hands-down the lowest trauma horse escape I have ever experienced in my entire life!
It took me three weeks of calling various city department, realtors, property managers etc to figure out who had cut the fences and why. Turns out it was land surveyors and the owner of that land promised me they would not be back and paid for the repairs.
Enjoy this video of the herd as we take them back there after all the repairs have been done, so they can have access to their pasture again. It's a gorgeous summer afternoon… and watch till the end if you want to see them run back!
Summer Frolic with The Singing Horse Herd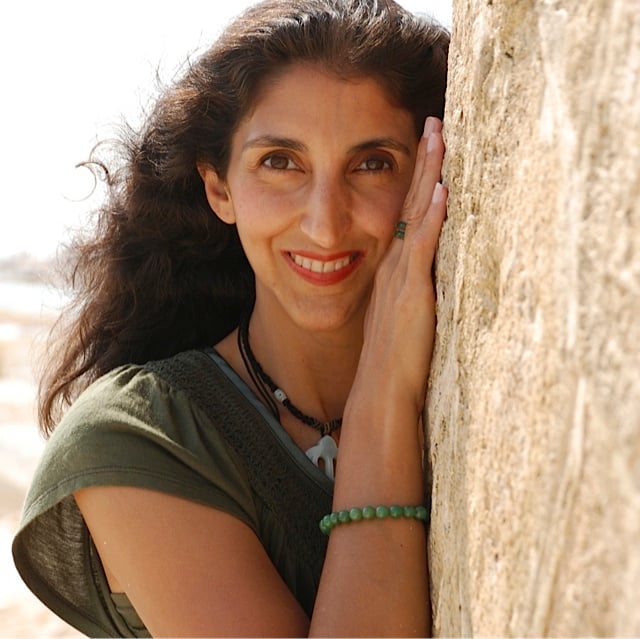 Jini Patel Thompson is a natural health writer and Lazer Tapping instructor. She began riding at age 2 in Kenya, and got her first horse at age 8 in Alberta, and so continues a life-long journey and love affair with these amazing creatures.