One of our adored readers – Emily MacDonald – asked me to make this video showing the way I teach my semi-feral horses and foals how to lead on a halter.
You'll notice that my way is somewhat backwards to the accepted method and in the video I explain why this is.
I also want to share Emily's video on this same topic as I think her method is pretty great too. Although it is more the standard procedure, it is WAY less obnoxious, the horses don't seem stressed at all, and she uses far less pressure than is normally used.
Emily also demonstrates here a beautiful way to get your horse accustomed to wearing a halter for the first time – this will be the next step for Juno when we feel it's right. I tried him briefly with a strap around his poll last month, but he really didn't like anything touching his face/head. No worries. We will just let him grow, mature, and try again when my gut leads me to.
Low frustration rewards
You'll notice in both these videos that Emily and I use "low frustration" rewards. I use scratches, and she uses grass chaff (dried grass, or chopped up hay). This gives the horse a positive feeling about the interaction, but doesn't make them frantic or crazy to get the treat; which I find can actually retard or interfere with learning. We are purposely not using carrots, apples or horse cookies – the higher the sugar level, the more urgency and frustration the horse may experience to get the dang treat!
Of course, because we are at all times listening to our horse, there may also be times when carrots are the ideal reward to induce the horse to stick with us to learn something really difficult or scary.
I am working on a video now that shows Kesia's method for teaching wildies to pick up their feet and then hold them to have their hooves trimmed at liberty. In the video you will see first-hand how she uses carrots to get my herd really excited about the game and begging to be allowed to be the next one in the paddock with her! As long as we are listening to each horse, in each situation, feeling into their energy and our own gut, it's all good.
Teach Your Horse To Lead Using Hand & Voice Signals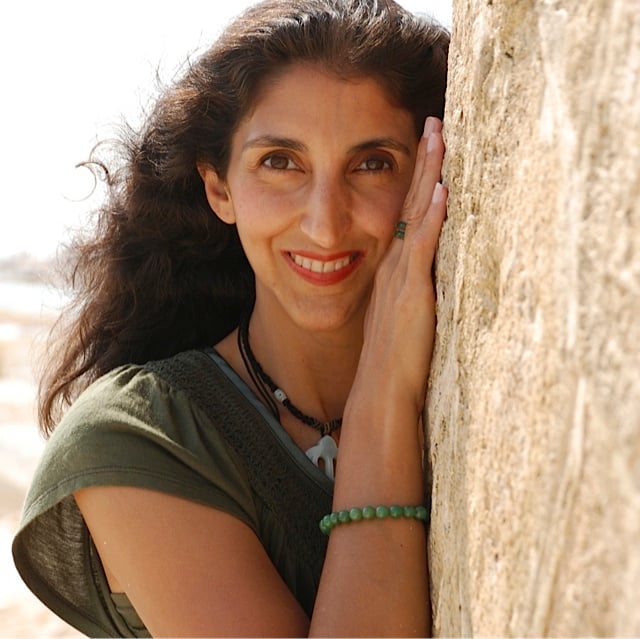 Jini Patel Thompson is a natural health writer and Lazer Tapping instructor. She began riding at age 2 in Kenya, and got her first horse at age 8 in Alberta, and so continues a life-long journey and love affair with these amazing creatures.