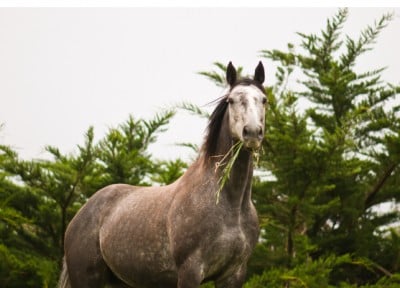 I've written a lot about individual vitamins and minerals that horses need on this blog, and about probiotics and low-sugar hay. Lately I've been asked by a number of different people to pull everything together into one list – so here it is!
I approach equine supplementation from a different angle than most horse owners – because I'm also a health writer and I formulate supplements for humans. One of my human supplements is an elemental diet shake that contains over 40 different ingredients and sells into 60 different countries. So when I'm looking at health and supplementation for horses, I go a lot deeper into source materials, co-factors and the form of each substance, than your average horse owner.
Thus far, I've spent about 3 months researching pretty intensively into equine nutritional requirements; minimums versus therapeutic doses, and also testing different things on my horses. Because, at the end of the day, you could have a fantastic supplement, but if your horse won't eat it – because of the smell or taste – then there's no point in purchasing it.
In this article, I'm just going to give you the straight list of what and how I feed and supplement my horses. The WHY and research behind each item would comprise an entire eBook of information, but Dr. Juliet Getty has already written a comprehensive book, so just go get hers if you want the science.
LTYH Equine Supplement Regimen
2 cups of pure alfalfa pellets (no grains, just alfalfa)
HorseTech High Point Grass vitamin/mineral in powder form
1 teaspoon Himalayan or Redmond's salt
2500 mg magnesium
1 tablespoon seaweed powder
Cold-pressed sesame, or safflower, or flax oil drizzled over top – as much as horse will eat, up to 1/4 cup. OR freshly ground flax seed or chia seed.
1-3x/week also add:
*All dosages are given per 1100 lb (500 kg) horse. Sometimes I will add a scoop or two of dried loose herbs as needed, from time to time to assist in liver function, detox, immune system, respiration, etc.
If you don't want to make up your own dried herb blends, then Wendals Herbs produce excellent quality blends – and yes, I spent hours researching this too!
I really like using pure alfalfa pellets as a base for supplementation, since alfalfa contains the amino acids that are missing from grass and hay. Being a legume, alfalfa enables your horse to actually utilize all the protein in their grass or hay by completing the amino acid profile; thereby ensuring absorption/utilization. Flax seed and soy can also be used to provide complete proteins for horses, which is essential to ensure your horse is not suffering from chronic protein deficiency. Remember, whether human or horse, the body cannot use protein unless it has all the essential amino acids. This is why vegetarians also need to be careful about combining proteins, to ingest the full spectrum.
High Point Grass comes in both loose powder and pellet form; the amounts of each vitamin/mineral are different in each – but always in the correct ratio. For the first few years, I was not feeding any other grain, beet pulp, or pellet feed, so did not have anything to sprinkle the powder form onto. So I purchased the pellet form, which has an alfalfa base (but unfortunately, also contains some wheat).
When my herd grew to 11 horses, it was prohibitively expensive to ship so many bags of the High Point Pellets, so I found a pure alfalfa pellet locally (no filler, grains, wheat etc) and then sprinkled the High Point powder on top of that. We also continued to drizzle cold-pressed flax oil over top, along with extra magnesium, salt (the High Point Grass only contains approx. 1 teaspoon of salt, which is not enough to balance our pasture grass) and then seaweed powder. Sometimes I would include freshly ground flax seed or chia seed as well.
With the larger herd, I also switched to giving the Natren probiotics only once per week, or only when needed (during worming, or immune challenge, or when the horses asked for it).
Do I supplement daily?
For my herd, their supplementation schedule changes with their needs. I think the frequency of supplementation should depend on:
Your horse's current health, age, or health challenges – growing horses and elderly often need more supplements to thrive.
The condition of your horse's coat, hooves, teeth, mane & tail – this is where deficiencies will show up first.
Your horse's living conditions – does your horse have varied terrain to forage a variety of plants? Wild horses consume 25-30 different plants per day.
Your horse's immune challenges – what is your frequency of chemical worming, vaccination, etc?
Your horse's stress levels – are they in a safe, bonded herd group? Do you ask them to compete? Do you ride (so they're carrying/balancing extra weight)? Do you ask them to do things they don't like to do? Do they have freedom of movement, or are they confined to a stall/paddock?
When I first got my wild horses, I would supplement them daily until they were no longer malnourished, deficiencies were resolved and their hooves and coats looked good. After that, I would supplement 3x/week.
Here's one of my wild mustang mares – her filly is a year old, so she is also still nursing. She hasn't been brushed (didn't want to be touched yet) but you can see the shiny condition of her coat, and her mane and tail have also thickened and grown longer: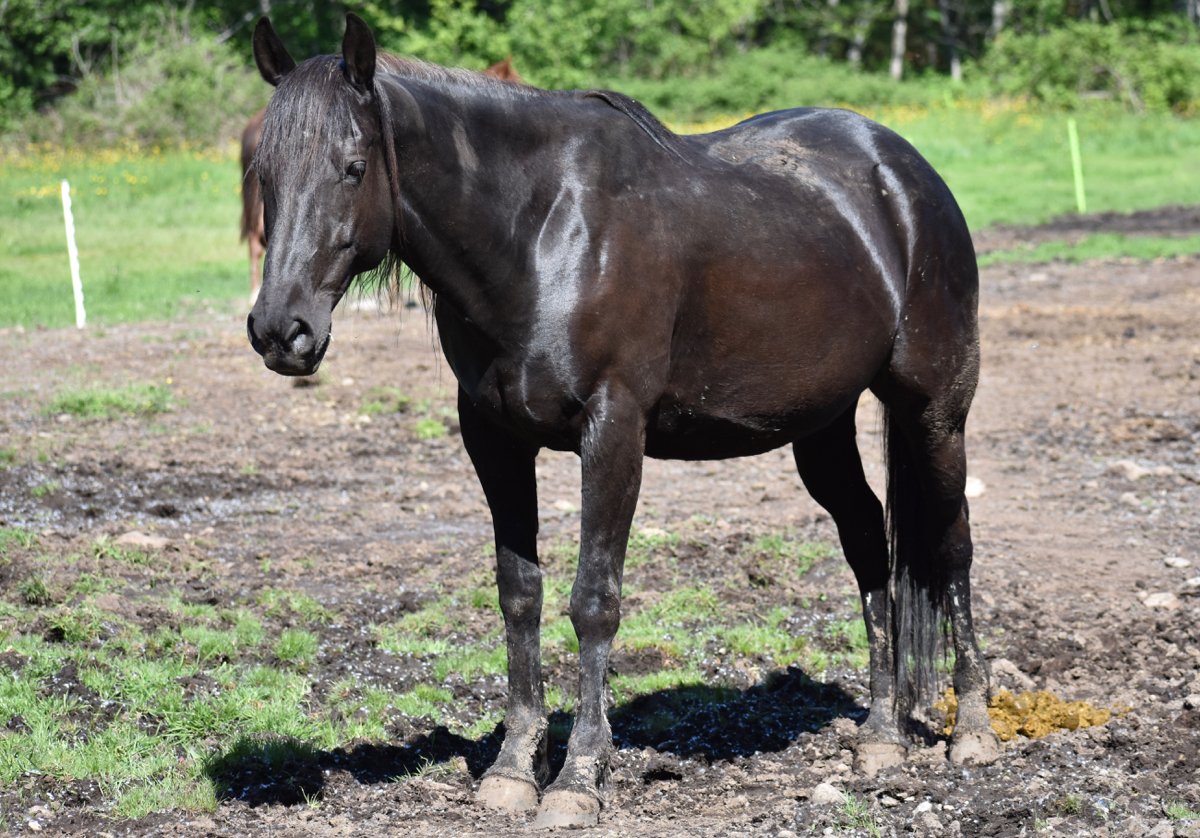 And Kaliah's yearling filly also looks healthy and is growing well: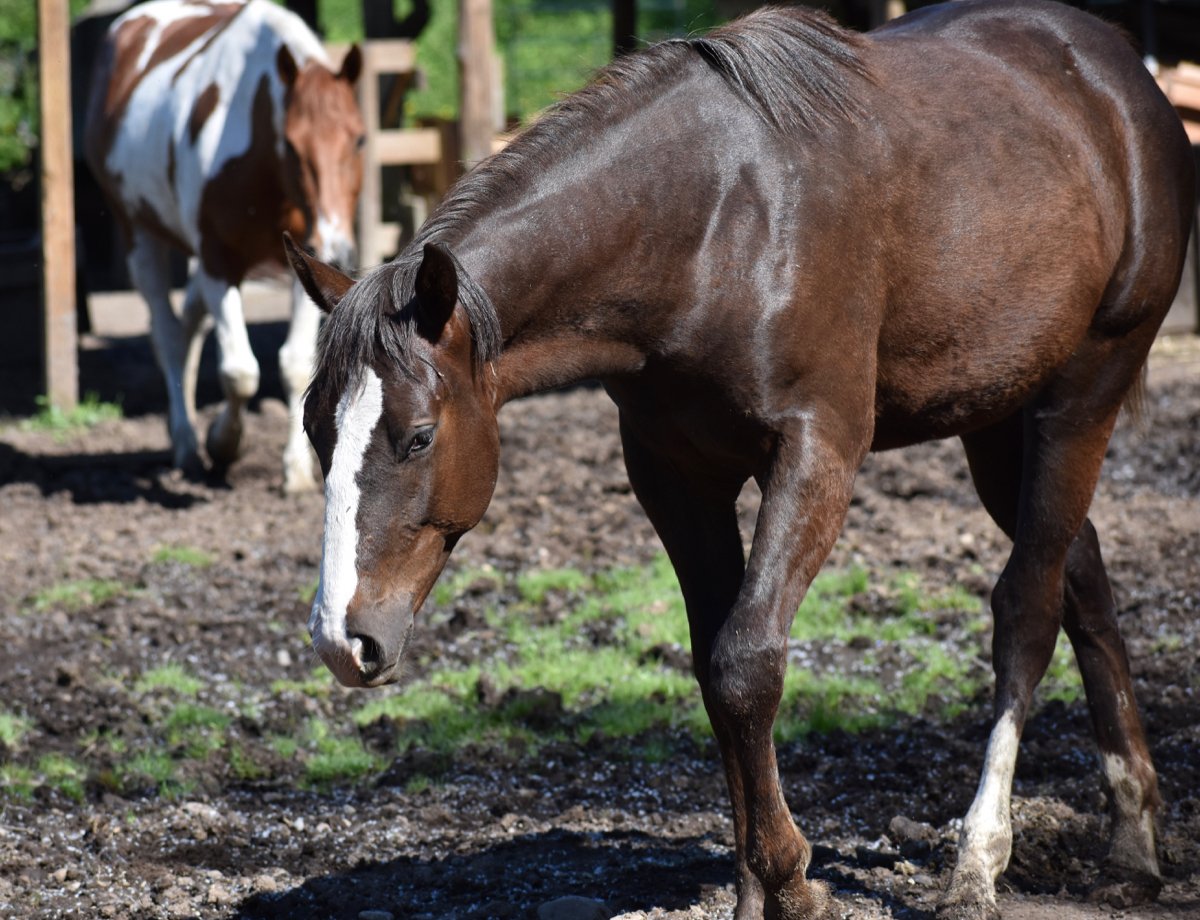 My horses have 33 acres of varied pasture and forest to forage in. They eat a lot of plants and trees, rather than just grass. In fact, they will often eat bark, leaves, fern tips, and other shrubs before they will turn their attention to the grass. They are not ridden, or asked to perform. They have 24/7 access to low sugar hay in slowfeeders, year-round.
Once the wildies' deficiencies were resolved, I supplemented only 3 times a week. And I will often go for 4-6 weeks at a time with almost no supplements. I tune into what their bodies are saying to me, or whether they're asking for supplementation.
However, I always have free-choice Redmond and Himalayan salt (loose and in rocks to lick) available. Interestingly, they usually prefer the Himalayan pink salt.
When the latest batch of wild mustangs arrived (Kaliah and her herd) I also put out a free-choice bucket of Hoffman's Minerals. Even though it is has too much iron (since our grass/hay is already high in iron) and contained some wheat, I felt it was best to let the horses decide what deficiencies were most important. Well they hoovered those minerals for 3 weeks straight – they ate more in 3 weeks than my resident herd had eaten in 2 years. So they must have had a serious mineral deficiency. After that first 3 weeks was over, however, they've barely touched them. In fact, I have not topped up the bucket in over 8 months now, it just sits there.
Iron can cause Laminitis and Cushing's
The really key thing to watch out for with equine supplementation, is to make sure your horse is not getting too much iron. Iron has to be in the correct ratio with zinc and copper, or it contributes to laminitis, insulin resistance and equine Cushing's disease.
Most equine supplement blends have iron in them, and if you feed a mineral blend (like Hoffman's Minerals) it can have a high iron level in it. Now, the iron is probably balanced in the correct ratios with zinc and copper within each product. BUT you need to also get your hay tested and if the iron content is high in your hay (which it often/usually is) then you'll need to also add extra zinc and copper to your supplement regimen to balance out the iron in your supplement.
According to Dr. Getty in Feed Your Horse Like A Horse, the zinc level should be similar to the iron level (but iron should be not more than 5x the zinc level), and zinc should be 3-5 times higher than copper, to establish the correct absorption ratio.
When I got our hay tested, sure enough, as Dr. Getty suggested, the iron level in our hay was 9x higher than zinc, and so completely out of balance with the zinc and copper. So that's why I only use HorseTech's High Point Grass vitamin/mineral supplement – which is formulated specifically for horses primarily fed grass and/or hay.
You can also have HorseTech look at your hay analysis and create a custom-blended supplement specifically for your horse, if you wish.
Summary
If you're NOT going to get your hay tested to determine the iron level, then it's probably best to feed HorseTech's High Point Grass supplement, to be on the safe side. Add extra magnesium, flax oil (or ground flax, or ground chia), seaweed, and salt if required. And make sure you are feeding a complementary amino acid profile (alfalfa, flax seed, etc) to make up for the amino acids missing in hay or grass.
If you are in the UK, this is the best local supplement I found – excellent quality ingredients, they do not add any iron, and the zinc and copper are in the correct ratio: Thunderbrook Equestrian Base Mix. Although HorseTech does have customers from the UK who order from them, even though the shipping costs almost as much as the product.
---
Original post June 2015. Most recently updated February 2020.
Jini's Equine Supplement Regimen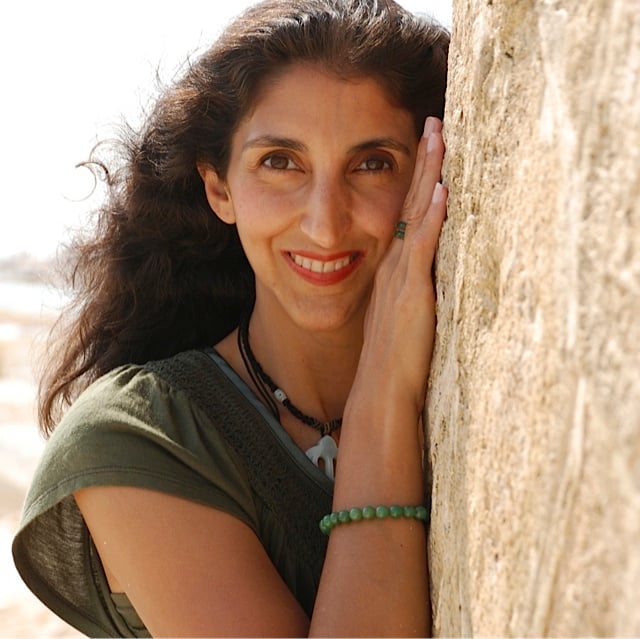 Jini Patel Thompson is a natural health writer and Lazer Tapping instructor. She began riding at age 2 in Kenya, and got her first horse at age 8 in Alberta, and so continues a life-long journey and love affair with these amazing creatures.