If you've been following the Empowered Mustang series, then you already know who Kaliah is:
But what you may not know about Kaliah, is that her inspiration (for me) comes in the form of poetry! I've never been a massive fan of poetry to be honest – although I've written plenty of song lyrics – but what I do get really jazzed about is the music, images and artistry that poetry inspires.
Without further ado, I'd like to share the first Kaliah-inspired poem/dance/music with you:
And yes, those are my two kids dancing – filmed during our New Year's trip to Akumal Bay Resort, Mexico, in the gorgeous beachfront yoga studio. Both kids attend a Fine Arts school where they dance, and my daughter Zara is also a competitive gymnast. Aren't I lucky to have such talent at my fingertips? 🙂
Undiscovered Power
You say that I'm frightening
yet you behold me with love
Deep in your veins throbs an answering rhythm
a cadence of heat
a gathering momentum
Perhaps I'm so intrepid
because I reflect back your undiscovered depth
In the black of my reflecting pool
you discover your own depth
Like the vastness of a starry night
the eye travels on forever
into the inky darkness
surrounded by explosions of light
Like a cyclone gathering speed
through a tunnel of discontent
Bursting finally upon the landscape of its expression
Wreaking rushing cleaning blasting devastation along its path
And then comes the freshness of renewal
as the old debris is cleared
to make way for the rebirth of you
the manifestation of your whirlwind
The maelstrom of your undiscovered power
Rise! sister
Rise
(c) 2020 Jini Patel Thompson. Caramal Publishing. All Rights Reserved.
p.s. The music was composed specifically for this poem by the lovely Jenny Andrews – you might remember her from this video when Montaro initiated her into the herd.
And a big thank-you to Kenneth Berentzen for the awesome slow-mo footage!
Undiscovered Power – Poem from Kaliah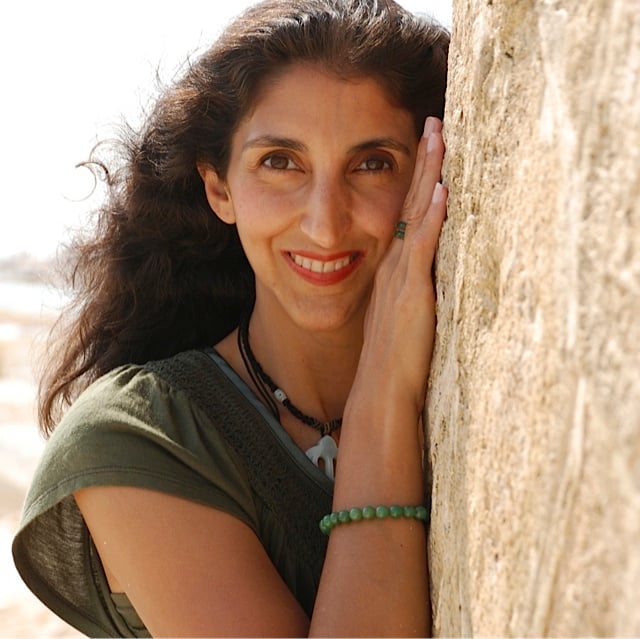 Jini Patel Thompson is a natural health writer and Lazer Tapping instructor. She began riding at age 2 in Kenya, and got her first horse at age 8 in Alberta, and so continues a life-long journey and love affair with these amazing creatures.