If you've had anything to do with Equinisity, then you've heard about the documentary film made about 3 years ago during one of their retreats.
The creator of the film, Stefan Morel, has just released the video publicly for a limited time so be sure to grab a cup of tea and kick back for this lush naturescape:
I loved the pace and the beauty of this film and I wholeheartedly agree with Liz Mitten Ryan's closing words at the end of the film; the way we can all – each one of us – make a significant difference due to the technology of our time. Her rallying call to BE the change.
I wish I knew more about Jodi (26:24) her story is mostly absent. She intrigues me… was she a dissenter? Participants knew they would be filmed, so anyone intensely private wouldn't have signed up for this gig. So where's/what's her story?
I wish Stefan had shown that the horses following the humans at liberty were all being rewarded with treats (look for the bum bags) to maintain engagement and compliance. It didn't feel truthful to me the way he cut the shot before the treat each time – even just to show it once or twice would have been sufficient to maintain authenticity.
I saw a lot of "us humans and our grabby hands" always touching, grasping, pressing bodies against tolerant animals. Do people ever think of the sheer number of random humans who come in and out of these retreats and wonder how the animals feel about their overtures? I'm always wary of the ways we humans assign meaning to others who can't speak out loud. It was nice to see, towards the end of the film, lots of instances where the horses initiated contact, or moved closer to the humans (without treats or food involved).
I also wish Bodhi's story had been completed. I felt like his story ran as one of the main themes of the film, but we never found out how he died. Either tell the whole story, or not, but don't string us along with pieces here and there and then leave us hanging. Just saying.
The film was written and directed by Stefan Morel and he has quite a few other short films with horses as the subject matter on his Vimeo Channel. Be sure to check them out as his videos and photographs are excellent.
What did you think of this film? If you had to pick one aspect, theme, or element that you like best, what would it be?
p.s. I don't know how long this full-length film is going to be available for, so don't wait too long to watch it…
HERD Documentary of Equinisity Experience by Stefan Morel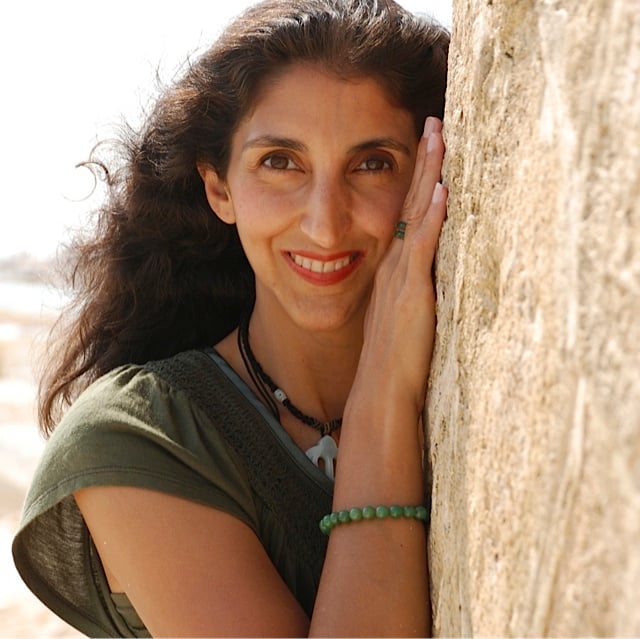 Jini Patel Thompson is a natural health writer and Lazer Tapping instructor. She began riding at age 2 in Kenya, and got her first horse at age 8 in Alberta, and so continues a life-long journey and love affair with these amazing creatures.