Thanks to Kesia Nagata we have some lovely moments and movement to SINK INTO as the lads continue to enjoy their Northern sabbatical. This video is a beautiful, restful and a lovely escape to another world from wherever you are now.
If you want all the details on how lads are doing and how their presence is melding into Kesia's world, that is here.
The mountain you see in the background here is called Moonlight. The story is there was a group of hunters who got lost on this mountain and they became hypothermic – two of them were likely going to die that night. Then this glowing orb (like an ET kind of orb) descended and led them back to their camp, where mysteriously, a campfire was already lit and burning. They all made it off the mountain the next day.
I am missing these lads BIG TIME. Yes, I can still communicate with them; Montaro still gives me instructions, Jax showed up in a healing session, but I miss the pure physicality of their gorgeousness, their beautiful bodies, their sense of humour.
Whenever Aude is missing them bad, she has this particular spot she stands on – it's the same spot she stood on for hours after they left in the trailer. In the middle of the field, where she can see the barn and also the road where they loaded onto the trailer and then drove away. Loving is not always easy. But they are free to choose their work and they are free to choose when they return. Us mamas just gotta hold space and get on with our work. Trust. Trust, and more trust.
Winter Moments – The Lads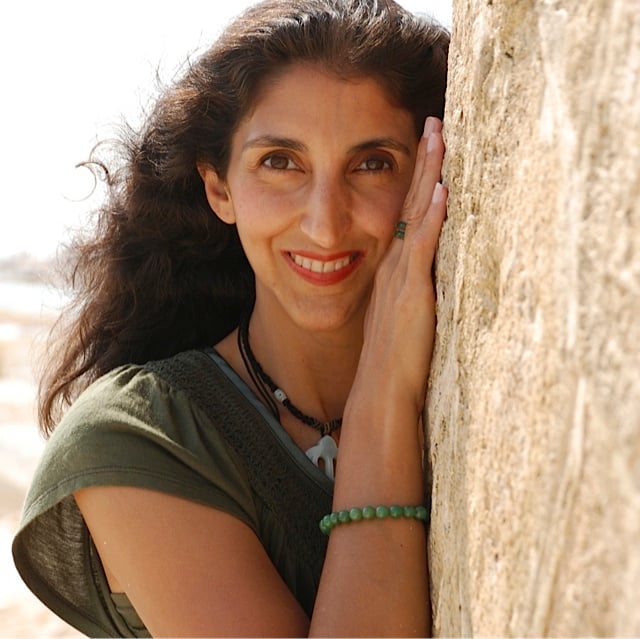 Jini Patel Thompson is a natural health writer and Lazer Tapping instructor. She began riding at age 2 in Kenya, and got her first horse at age 8 in Alberta, and so continues a life-long journey and love affair with these amazing creatures.