My father bought me my first horse when I was 8 years old. I picked him based on how pretty he was. Within a few months I realized that was completely the wrong criteria for choosing a horse! So after we sold him, I let my mum choose my next horse.
We were at a farm down the road and they had a stunning palomino gelding and a very pregnant Morgan/Arab mare. I rode both of them and was instantly taken by the palomino – my favorite color horse! But my mum preferred the mare and I reluctantly stuck to my decision to follow my mum's intuition. She even named the horse. As we led the horse home she said, in her English accent, "She's a real Dobbin you know!"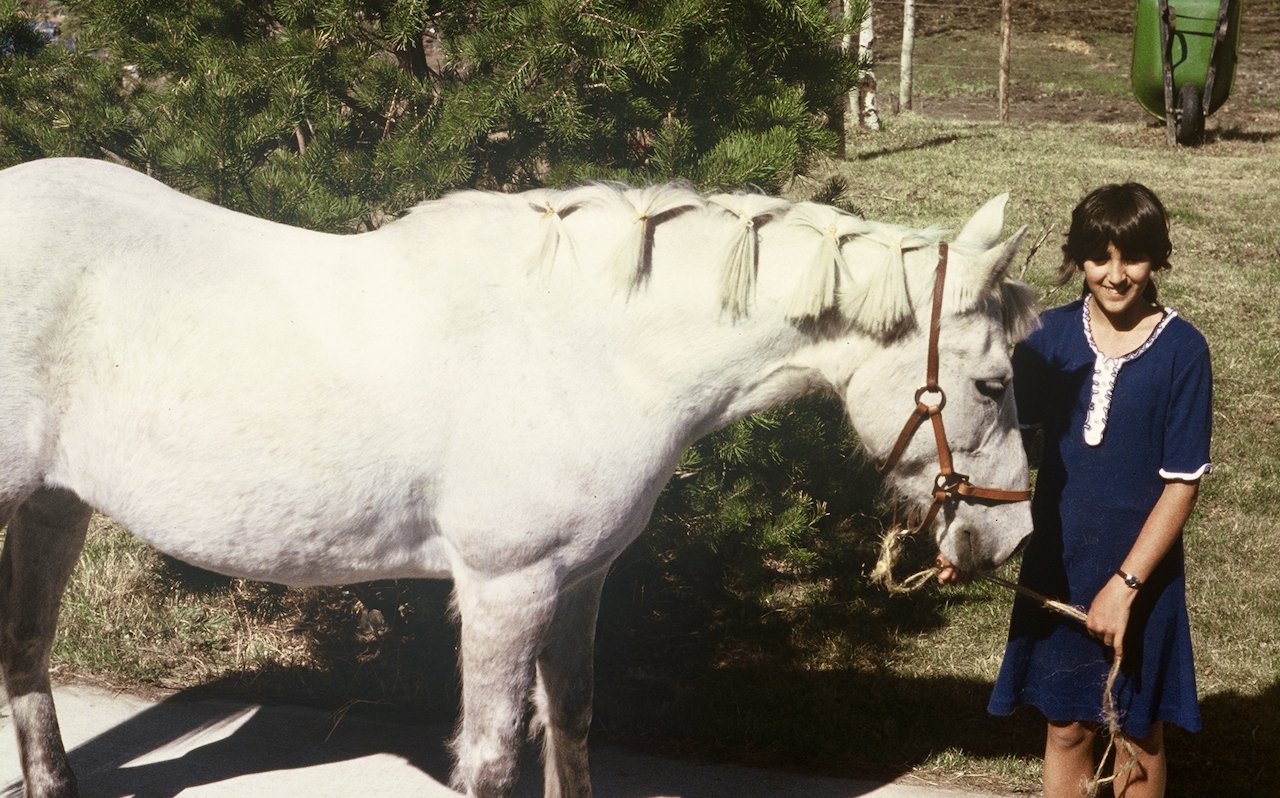 I was horrified, Dobbin sounded like the name of a clunky old carthorse. I wanted a name like Starlight, or Moonglow (she was white, after all). Of course, the name that stuck and that everyone preferred calling her, was Dobbin.
Well at least I got to name her foal and I chose the name, Dusty. At the time, neither my parents nor I knew anything about horses. I'm not sure equine ethology was even a recognized field of study yet… I had my one book called, "Your First Horse" and that was my sole source of information. I followed the guidebook, gleaned information from school friends who were in the local 4H-club and weaned Dusty at 6 months old. We sold him shortly after weaning. People said the mare would be upset for a few days and then quickly forget about her foal. I don't know what was going on in my life at that time, but I have very little memory of Dobbin's behaviour after Dusty left – I just remember some neighing and running up and down the front fence.
By the time Dobbin had her second foal, we'd become friends with a horsewoman who'd moved into the area. This woman had asked us to breed Dobbin to a quarterhorse stud, as her sister wanted the foal for barrel racing. She arranged everything and I just led Dobbin there and back from the stud's ranch. I remember feeling completely overwhelmed and continually wondering if Dobbin was okay, and did it really have to be done this way? It all seemed so contrived and brutal.
I named her second colt, Tesoro (Treasure in Spanish) and by the time I weaned him at 6 months, he was quite the energy bucket! Again, the horsewoman also said that 6 months was when he should be weaned. And she trailered him off to her sister 12 hours away, soon after weaning.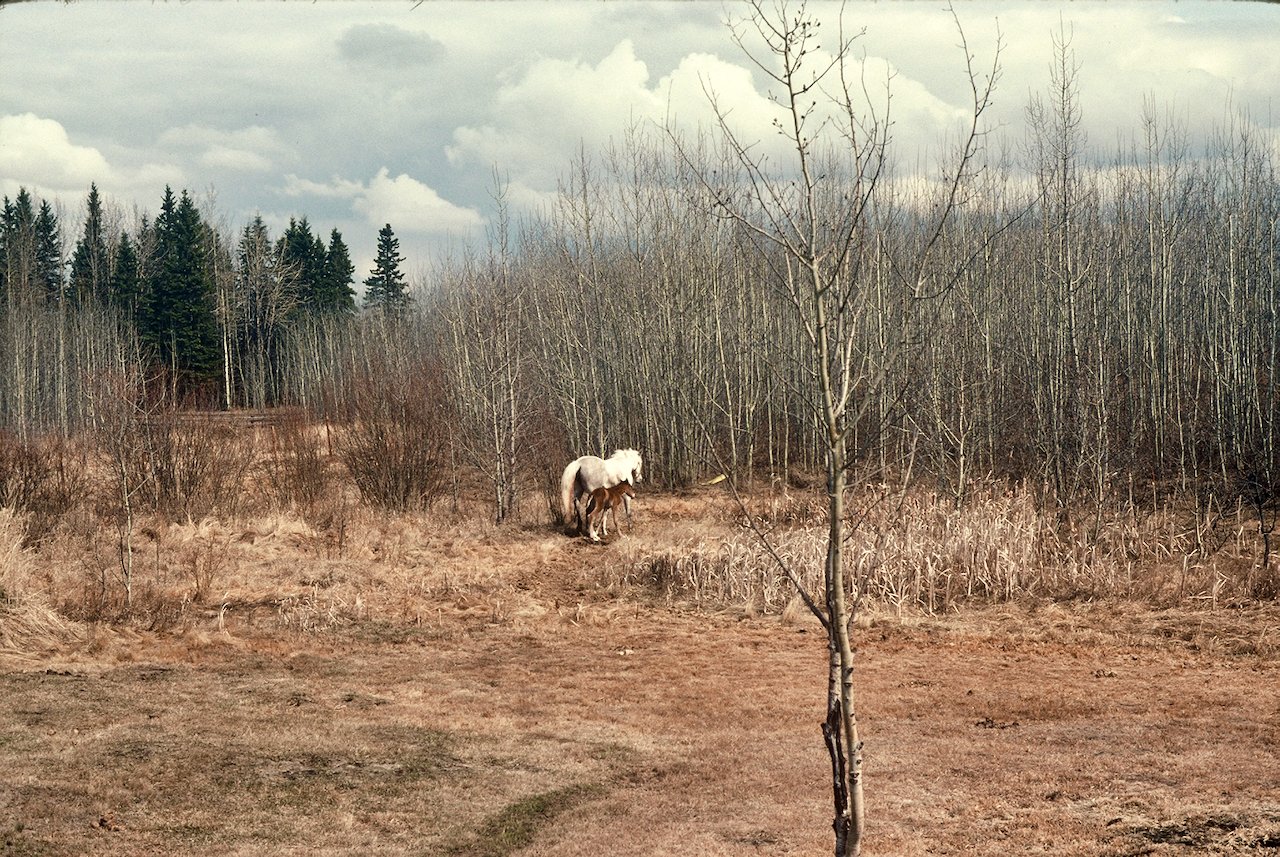 Dobbin cried and called and ran the fenceline for days. The horsewoman assured me this was completely normal and Dobbin would quickly forget all about Tesoro. She said that if Dobbin saw Tesoro again in a year or two, she wouldn't even know he was her son. I believed every word she told me – believed it more strongly than what I was looking at with my own eyes.
But even at that young age, where I unquestioningly gave adults authority over most things, some part of me felt the horror, because even though the horsewoman asked repeatedly, I would never breed Dobbin again. Even when Tesoro became the barrel racing champion of BC, I refused to breed Dobbin.
Now that I'm older and wiser. And I've healed my own childhood abuse – that caused me to separate out from my own body – I have a different view of mares and foals.
My Belgian mare, Audelina, nursed Juno until he was 4 years old – she still offered milk, but Juno weaned himself. I watched her offer, and Juno lightly touch her flank, and then walk on past her. A few months after he weaned himself, Juno chose to get on a trailer with his Dad and uncle and head North 16 hours to Kesia's ranch. Aude did not once come anywhere near the trailer. They both made a clear choice to separate for a while – even though it was very difficult for both of them.
Aude continues to have episodes of grieving/connection. It feels like she can always connect to Juno spiritually (as can I), but her physical mama-body is grieving. She always goes to the same spot during these connections – often Zorra, Posa or Siyone stand with her, supporting her, and none of them eat for hours. They just hold the space.
Now I watch the wild mustang mares, Siyone and Kaliah, nurse their fillies at age two. I see no sign of the mamas wanting to wean their foals.
I am deeply saddened that I weaned two foals and separated them from their mother at only 6 months old. Of course, it was done in complete ignorance, at a time in my life where I felt powerless and all the adults around me were assuring me it was 'normal' and just fine – that Dobbin wouldn't suffer at all. But I'm so happy now that I can balance that karma, and that this time I'm listening to the right authority figures!
I also did not realize how important family is to horses. Until I stumbled into owning my first family of 3 semi-feral horses – which turned into 4 when Juno was born – and witnessed first-hand the incredibly deep, strong bonds of equine family members. Der. It seems so obvious, yet most of us horsepeople never consider it.
I shot this video recently, when all of a sudden, 2-yr-old Xadaa started bucking and running around – what's the matter? What does she need?
Note: A great book on the racehorse industry, told as a story, from a former owner/participant is: Saving Baby by Jo Anne Normile and Lawrence Lindner.
p.s. I am also thrilled to announce that our new LTYH Supplement Shoppe is up and running! These are all the natural supplements I use with the Singing Horse herd – all tried-and-tested – to produce vibrant, whole-body health. Click the JINI SAYS tab on each product to find out exactly how I use each supplement with the herd, or why I chose it for the Shoppe 🙂
At What Age Should a Foal be Weaned?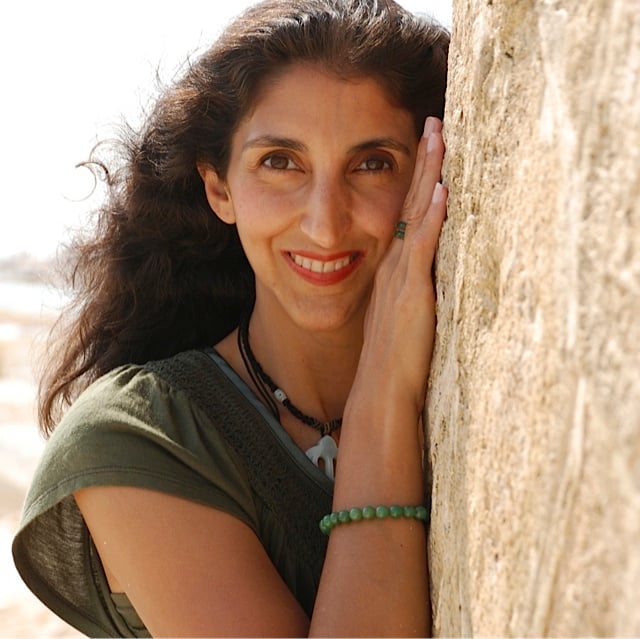 Jini Patel Thompson is a natural health writer and Lazer Tapping instructor. She began riding at age 2 in Kenya, and got her first horse at age 8 in Alberta, and so continues a life-long journey and love affair with these amazing creatures.