Some of you may remember the rather brilliant DIY scratching post I came up with a few years ago. Unfortunately, in my sodden climate, it only lasted a year before the horses had pushed the post (machine-pounded 3′ deep) right out of the ground, during the first wet spring.
So after watching them wreck – I mean scratch – almost every structure in barn and paddock, I had another idea! A friend of mine, Mariann Taubensee, is a brilliant artist who specializes in Recycled Sculpture – sold in her Salvation Art Gallery (get it?). AND she happens to also have her welding license. I used to visit her studio at university to see her blazing away on some 6′ steel structure or another.
I called her up and told her my idea: That she come out to my barn and create a massive, super heavy steel sculpture (so the horses can't push it over or destroy it) with all the scratching surfaces, prongs, angles, etc at all the heights and positions they love AND make it a piece of art! I shot this video for her so she can see all the ways the horses are currently itching themselves – to get some ideas:
Will this actually work? Will Mariann be able to come up with a structure the horses would rather scratch on, than the barn and shelters? And although I'd be happy if it were just functional, will Marian be able to take all these requirements and actually turn them into a piece of ART? Watch this space…
And of course, if you have any ideas, please share them!
Horse Scratching Sculpture – My Latest Crazy Idea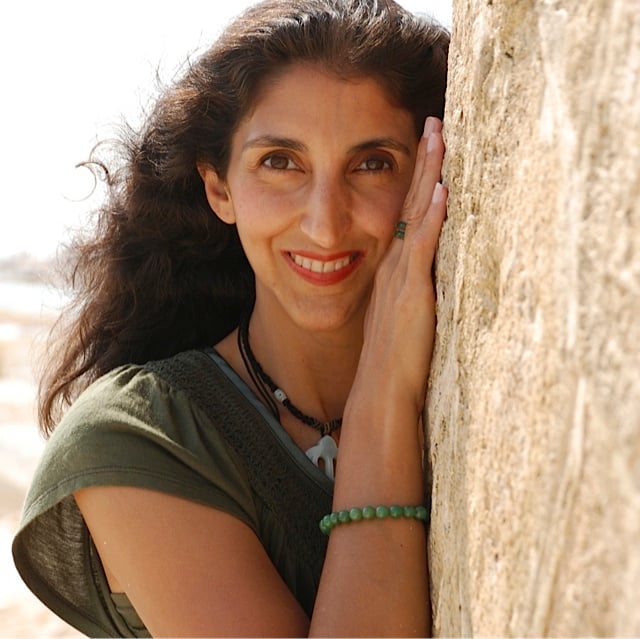 Jini Patel Thompson is a natural health writer and Lazer Tapping instructor. She began riding at age 2 in Kenya, and got her first horse at age 8 in Alberta, and so continues a life-long journey and love affair with these amazing creatures.