I walked into the dining room at the oceanfront resort in Akumal, Mexico and my brother's girlfriend rushed over, gave me a big hug and said, "Jini, I found your horse!"
"Whaaaat???"
Justine proceeded to tell me about a friend of hers in New Jersey who bred Andalusians, and all about her horse Zorra, who would be perfect for me.
My daughter's name is Zara – so that's the first thing that struck me.
Here's the second thing that struck me. This is a watercolor painting I did about 5 years prior:
And here's a picture Sue sent me of Zorra: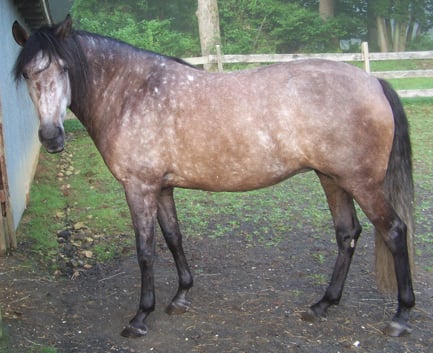 Now let's line them up side-by-side:
So even though I live in White Rock, Canada and certainly didn't need to buy and ship a horse cross-continent, when I returned home, I phoned Zorra's owner Sue to chat with her. We hit it off right away and our approach to caring for horses physically, emotionally and spiritually was right in sync. I suggested we both connect with Zorra and see what she had to say. So we hung up the phone. Sue went out to the pasture, and I went up to my room.
I settled down comfortably and began breathing deeply and connecting to Source. After a while, I sent my energy out towards Zorra and she came into my space. She walked right towards me, put her head against my chest and said to me, "I deserve you. And you deserve me. And we have waited so long for each other."
When Sue and I emailed each other later, Sue reported that she had received the strongest communication she'd ever received from an animal (she'd taken a course in Animal Communication) and Zorra told her she was meant to be with me and she thanked Sue for letting her go.
Nine months of waiting and planning later, Zorra finally arrived:
I am so fortunate, and the Universe is a blessed place to be.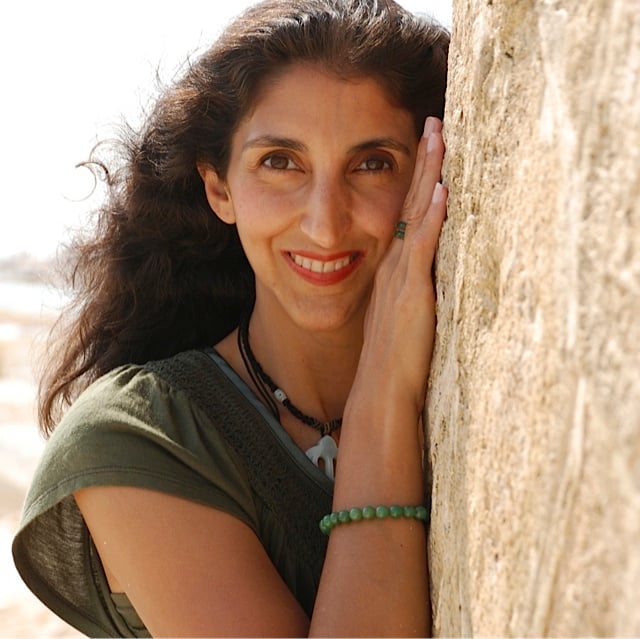 Jini Patel Thompson is a natural health writer and Lazer Tapping instructor. She began riding at age 2 in Kenya, and got her first horse at age 8 in Alberta, and so continues a life-long journey and love affair with these amazing creatures.