When you want to give your confined (non-pastured) horse a more natural experience of eating, or, you want to continue their natural grazing during the winter months, or, when they've eaten down their pastures – slow feeding is the solution.
There are many different methods of slow feeding – covered in my post, Slow Feeder Design Comparison.
This post is just going to feature hay nets and give you some ideas for the different ways you can use them and hang them, to suit your horse's environment.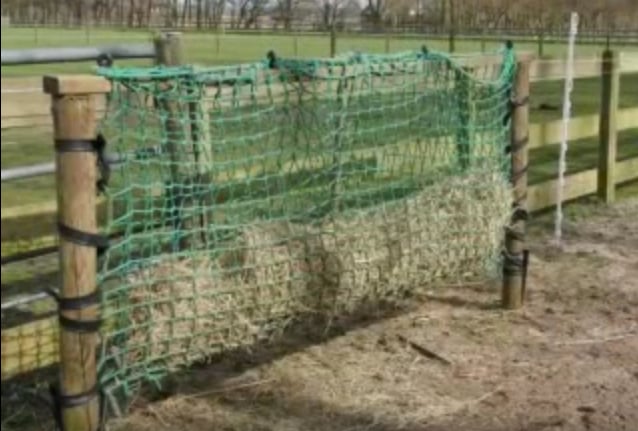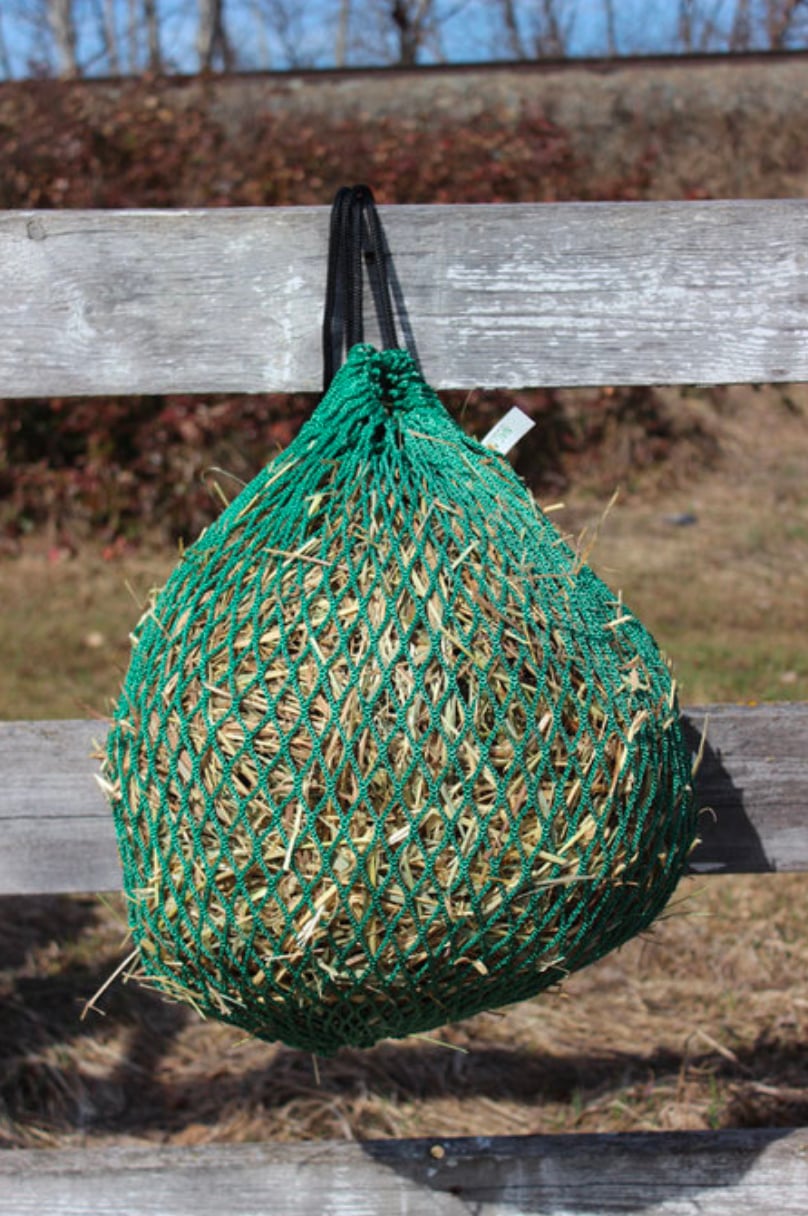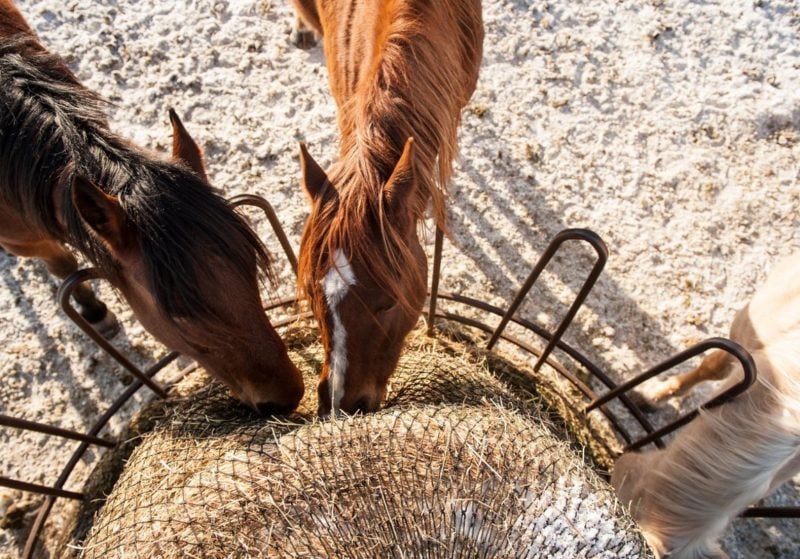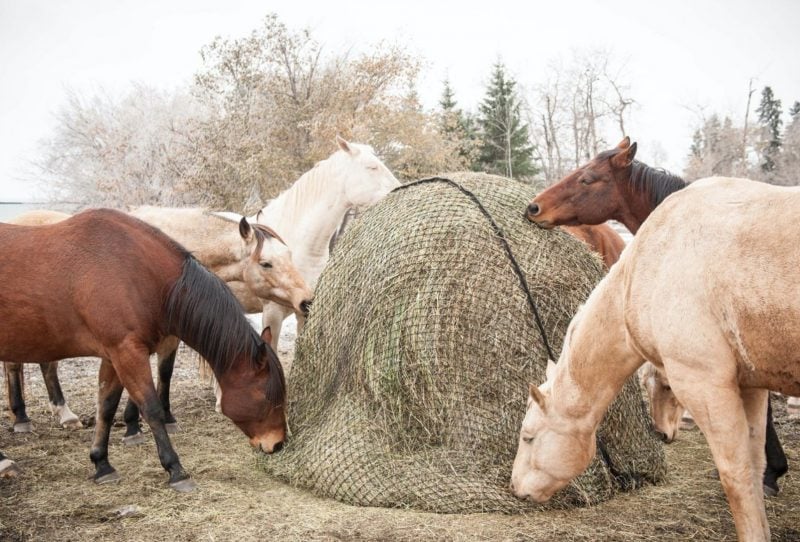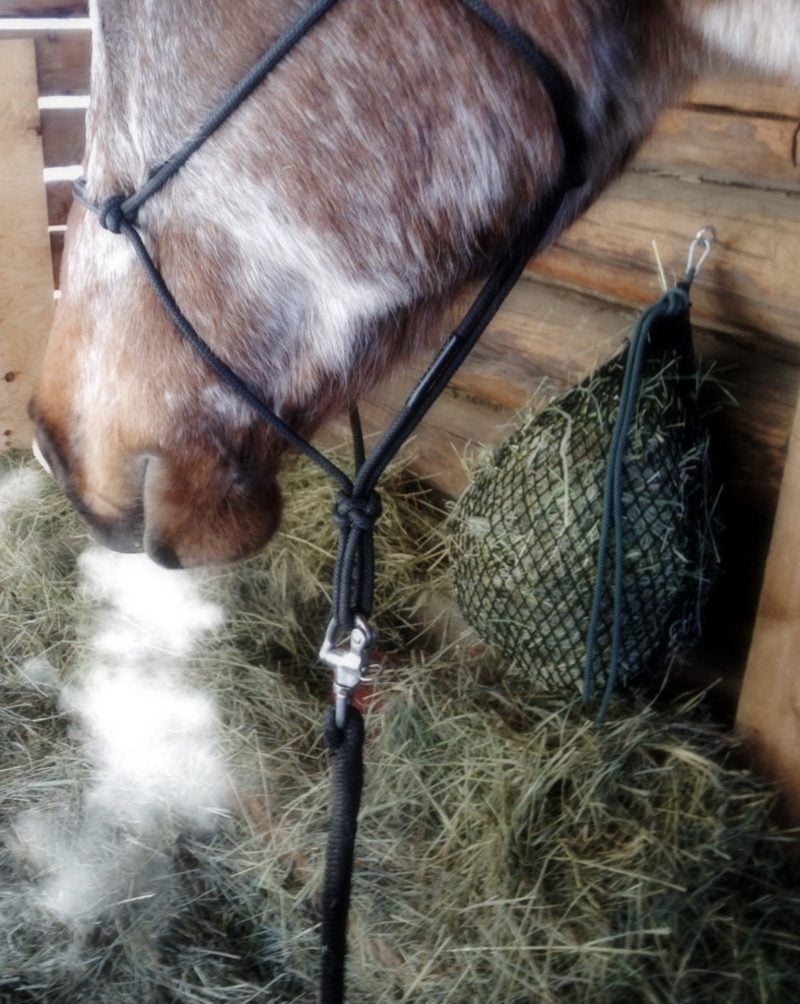 The easy way to load hay nets
For those of you who have a hay net big enough to fit a bale, here is the super easy way to do it. Do not cut the twine on the bale until you have loaded and tied your net!
If you have smaller nets, here are two great ideas for making things easier and faster. This
first method
uses hay hooks (or anything similar):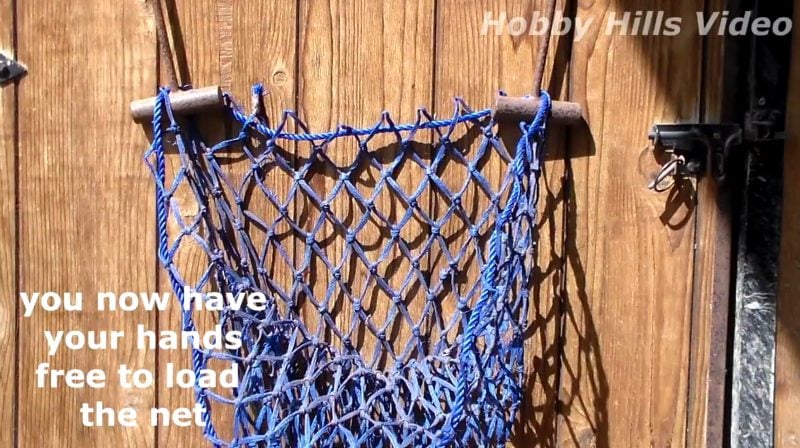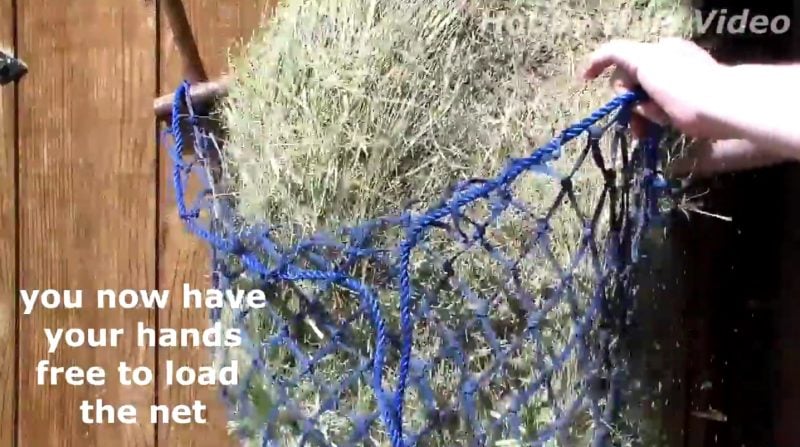 This next video uses a large bucket (bring your hay net to the store when you're bucket shopping, to size it right):
p.s. If you've come up with a different way to hang or position your hay nets, either upload your photo in the Comments section below, or email me a pic – then I can add more ideas to the post here 🙂
Different Ways to Hang and Load Hay Nets
Jini Patel Thompson is a natural health writer and Lazer Tapping instructor. She began riding at age 2 in Kenya, and got her first horse at age 8 in Alberta, and so continues a life-long journey and love affair with these amazing creatures.