I went to the barn the day after a big healing session… why do most of the horses want nothing to do with me?
I processed some deep childhood stuff during the session with my friend Jenny Andrews (EFT, Matrix Reimprinting, Hypnotherapist, Herbalist) and came away with an insightful and expanded awareness of karmic contracts. It was a great session, but very draining.
So what's happening in my energy field that's causing the horses to react negatively? My Andalusian mare, Zo, has some insights for me…
For those of you who have never heard of karmic contracts, here's the theory behind how it works: When we choose to incarnate into bodily form, we also choose the aspects we want to work on during this lifetime, or the pieces that we want to bring into wholeness.
We do this from the perspective of knowing how we've behaved in all our past lives – we 'get' who we are; we know how we roll when we get down here. So that means during our planning, we may also plan 'negative' events or people – because they get us to lean in. They can force us to finally deal with something we've ran away from, lifetime after lifetime.
So when we are able to access some of our deeper wisdom, via a mind/body type of healing therapy (or sometimes just during prayer or meditation), it can completely change the story you've been telling yourself! You may have seen yourself as a victim your whole life, but when you realize that you set it up that way, hoooolaaa it's a massive shift and the ego can then have quite a difficult time processing it.
That's the state I was in when I went to the barn and Makah, Cobra, Juno and Posa all told me to get away from them – because my energy field was just so darn manky! No matter, the wise women had my back and Aude gave me some lovin' and Zo gave me her insights. It's always good to be reminded to have more patience and compassion for yourself 🙂
Taking Responsibility When the Horses tell me to Get Lost!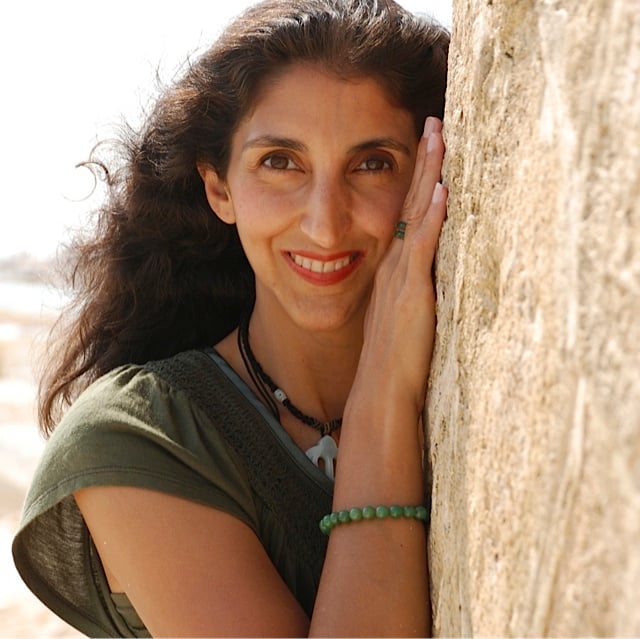 Jini Patel Thompson is a natural health writer and Lazer Tapping instructor. She began riding at age 2 in Kenya, and got her first horse at age 8 in Alberta, and so continues a life-long journey and love affair with these amazing creatures.